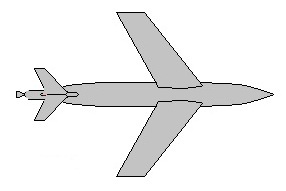 TAC Missileers© is a United States Air Force, Cold War veterans group, open to all Air Force and supporting civilian personnel that were associated with any part of the Mace and Matador missile programs, regardless of location, rank or career field. If you are not already a TAC Missileers member, we hope you will consider becoming one (see registration form below).
TAC Missileers relies on dues to meet ongoing expenses (e.g., newsletters, website costs, applicable charities, etc.), as well as any expenses that are incurred while planning and organizing our biennial reunion activities.
Member dues are $15 for a calendar year or $30 for three calendar years.  This covers both the member and his spouse.
We appreciate your cooperation in keeping your dues up to date.
Dues should be sent to:
Max Butler
41 Royal Dr.
Eustis, FL  32726
(812) 307-0187
maxandlois05@gmail.com
Please make checks payable to TAC Missileers Corporation.
Please contact Max if you have any questions about membership / dues.
---
TAC Missileers Membership Registration Form