This page is dedicated to the memory of SM/Sgt. Earl Bomke.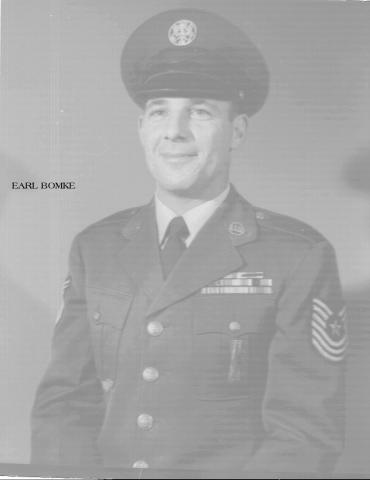 Just so we all know, My dad was promoted to Senior Master Sgt in Germany, and retired as a Senior Master Sgt. He died a very young man 11 years ago, 1989, his first social security check came 10 days after he passed away. Thanks Joe, your a very diligent follower and chronicler of your past, which makes the present even more fun. Glenn (Bomke)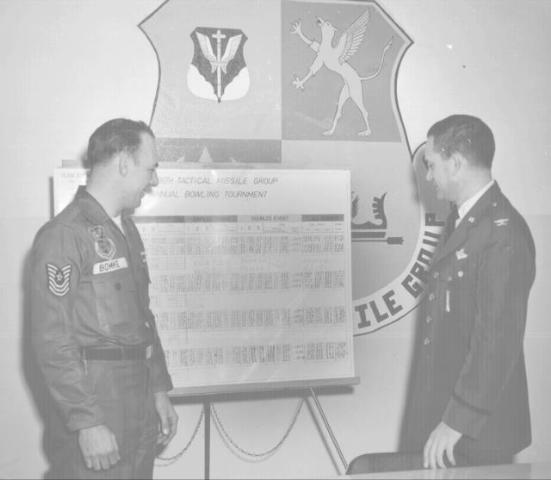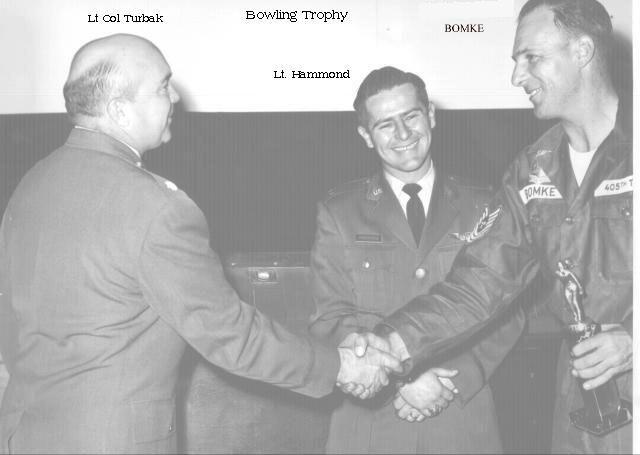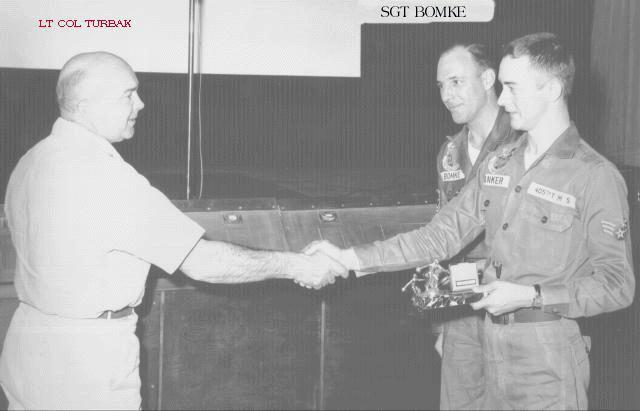 Picture below was taken at Denver about November, 1958. It is made up of the first NCO cross-training class to undergo training into the Mace A. The class motto was "Co-operate and Graduate" which meant that we spent a lot of time studying together. It would be interesting to put some names to the faces! From left to right: Francis "Bing" Crosby, SSgt; Neil Jindra, SSgt; Earl Bomke, MSgt; Orville Cawthorn, SSgt; Shane Combs. SSgt; Wesley Curry, SSgt; Bill Bradley, TSgt; Berry,M/Sgt; Bob Hayes, MSgt.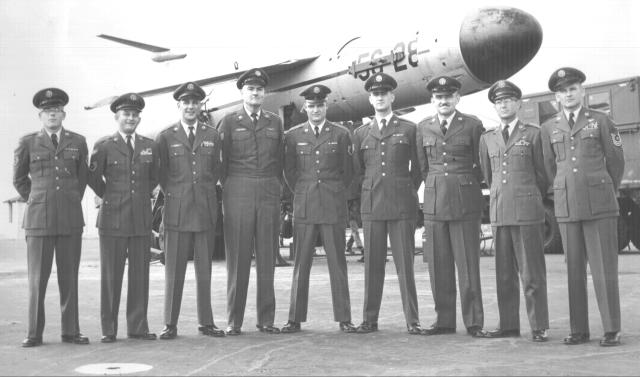 Photo details unknown. Possibly an Orlando class photo, circa 1958/59.