July 30, 2017
Plans for a golf outing on Thursday, Oct. 5th have been canceled due to lack of interest.
---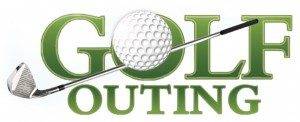 May 9, 2017
Robbie Robertson has graciously volunteered to coordinate a golf outing during the 2017 Reunion in Las Vegas on Thursday, Oct. 5th. If you are interested in participating, please contact Robbie ASAP so that he can reserve the necessary tee times. You can send him an email by clicking on his name. —> Robbie Robertson
---
From: Jim Robertson
Date: May 8, 2017
Subject: Reunion Golf Outing – Thursday, Oct. 5th
To: TAC Missileers
Somehow I need an estimate as to the number of golfers we'll have in October to reserve some tee times. Please contact me if you are interested.
Robbie
---
From: Max Butler
Sent: Wednesday, March 8, 2017
To: Russ Reston
Subject: Reunion Golf Outing
Hello Russ,
Regarding our golfers that may want to knock the little white ball around while attending the reunion, the opportunity will be on Thursday Oct. 5th. Robbie Robertson who resides in Vegas is getting everything in place for anyone wanting to play golf. Please add this info to our web-site.
Max