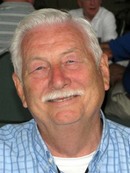 Art Gust
February 8, 2014
Art Gust (TAC Missileers Historian) recently contributed a collection of his Matador, Mace, Reunion, etc. photos for display on the website.
The photos were provided on two USB thumb drives, which have been transferred to the website at the links below.
Russ
ps – See the notes below for more information about the content of the two thumb drives.
---