September 22, 2012
Lou Myers and Bob Mauger are trying to locate a Mace or Matador missile that could be put on display at the March Field Air Museum (located at the March Air Reserve Base in Riverside County, California). If you know of a Mace or Matador that may be looking for a "home", please contact Lou or Bob.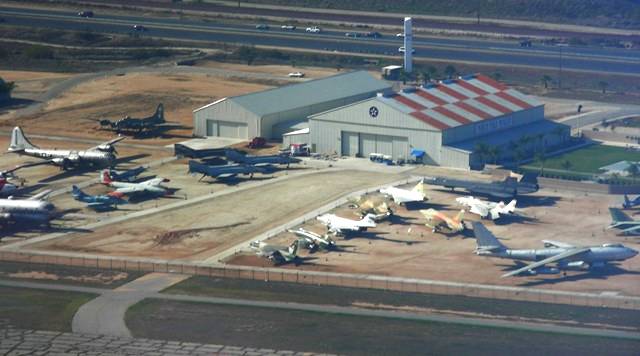 ---
From: Lou Myers
Sent: Friday, September 21, 2012
To: TAC Missileers
Cc: George Mindling
Subject: Mace or Matador
I just spoke with Bob Mauger today. He has been volunteering at the March Air Museum, near Riverside, California, for over ten years and worked on the A bird in Sembach 1964-1966. He and I are interested in finding a MACE or MATADOR missile for the museum here. we already have a B52, SR71 Blackbird, and various other planes and missiles. If you know of any available missiles we are interested in putting one at the March Air Museum, which is located on the March Air Force Base, now called the March Air Reserve Base.
Pass this message on to other members that might know how to find one.
THANKS
Lou Myers