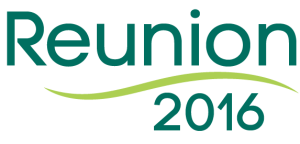 TAC MISSILEERS 2016 MINI- REUNION
AIR FORCE MUSEUM IN DAYTON OHIO
JULY 7 AND 8, 2016
WE HAVE FOUND A HOTEL CLOSE TO THE MUSEUM:
HOPE HOTEL AND RICHARD C HOLBROOKE CONFERENCE CENTER
10823 CHIDLAW ROAD,
BLDG 823, AREA A, GATE 12A
WRIGHT-PATTERSON AFB, OHIO  45433-5000
RESERVATION PHONE: 937-879-2696
WHEN CALLING, REFERENCE THE TAC MISSILEERS 2016 REUNION FOR THE SPECIAL RATE OF $99.00 PER NIGHT.
PLANS FOR THE REUNION ARE,THURSDAY EVENING,  WE WILL HAVE A HOSPITALITY ROOM NEAR THE BAR(CASH BAR) WHERE WE CAN MEET.  WE WILL HAVE FINGER FOODS TO MUNCH ON AS WE ARE AROUND TELLING OLD WAR STORIES.  THIS WILL BE FROM 4 4:00PM TO 6:00PM ,  DINNER IS UP TO EVERY ONE AND THERE IS A RESTAURANT IN THE HOTEL OR THERE ARE OTHER RESTAURANTS IN THE CLOSE VICINITY.
FRIDAY, AFTER COMPLIMENTARY BREAKFAST, MEET AT THE MUSEUM BY 9:30AM SO WE CAN BOARD THE BUS FOR A TRIP TO THE RESTORATION AREA FROM 10:15AM TO 11:15AM.  AFTER THAT, YOU ARE ON YOUR OWN TO EXPLORE THE MUSEUM AND CHECK OUT THE 4TH BUILDING THAT WILL BE OPEN IN JUNE.  THAT EVENING, WE WILL MEET AT 5:00PM FOR HOW LONG YOU WANT AND THEN WE CAN MAKE RESERVATIONS AT THE HOTEL TO SET TOGETHER AT DINNER.
THIS IS AN INFORMAL REUNION AND EVERYONE IS INVITED TO ATTEND.  ATTACHED IS A FORM THAT I NEED FILLED OUT AND SENT TO ME, ALONG WITH A CHECK FOR $25  TO HELP COVER EXPENSES FOR THE MUNCHIES AND THE BUS TO TAKE US TO THE RESTORATION.  ANY MONIES THAT ARE NOT USED WILL BE SENT TO THE TREASURER OF THE TACMISSILEERS TO BE USED ON OUR REUNION IN LAS VEGAS IN 2017.  RESERVATIONS NEED TO BE TURNED IN BY JUNE 1, 2016 SO I CAN MAKE ALL THE FINAL DETAILS WITH THE MUSEUM AND THE VISITORS BUREAU.
LOOKING FORWARD TO THE FUN AND MEETING OLD AND NEW FRIENDS.  IF YOU NEED TO CONTACT ME, MY E-MAIL ADDRESS IS: JERRBRENN@HOTMAIL.COM
JERRY BRENNER, CLARK WORMER, FRANK ROALES
---
REGISTRATION FORM