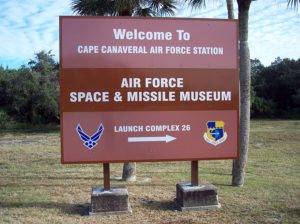 June 29, 2017
On July 6th, there will be a lecture on Winged Missiles at Sands Space History Center (100 Spaceport Way, Cape Canaveral, FL 32920).
---
To: TAC Missileers Webmaster
From: Max Butler
Subject: Winged Missiles Lecture
Please post this lecture invite from Jim Hale. Maybe there will be some members that would like to get together and attend. Max
On Wed, Jun 28, 2017 at 8:24 AM, Jim Hale <jim@waterwaytek.com> wrote:
Max…
I think some of your TAC Missileer members are aware of the lecture series we have here at the History Center every month. The July lecture on Winged Missiles may be of special interest to those within driving distance. I'm going to be delivering this one. As always, these are open to the general public and your guys are very much welcome to attend and keep me honest with the facts. The Wing and the museum use their social media outlets to publicize the lectures a few days in advance. I'm giving you this early invitation so that you can spread the word if you so choose.
Here's the suggested announcement our outlets will be using.
– – – – – – – – – –
The next in the Cape History Lecture series will be presented at the Sands Space History Center at 2:30 PM on Thursday, July 6, 2017. These informal and informative one-hour multimedia presentations are conducted by John Hilliard and Jim Hale.
This month's topic is "Winged Missiles". The lecture will explore the history of US Air Force winged missiles that were launched and tested at the Cape. If you don't know a Navaho from a Snark, you will not only learn the difference, but also learn the obscure stories behind the naming of these missiles.
The History Center is located just outside the Cape Canaveral Air Force Station gate and is accessible to everyone including the general public. Visit http://afspacemuseum.org/historycenter/ for more information.
Mark your calendar for 2:30 PM, Thursday, July 6 at the History Center!! Bring yourself and a friend!!
– – – – – – – – –
FYI…we're hearing that Hangar C is nearing the point where it can be opened for visits. Finally, the Matador and Mace (and the other 25 restored missiles) will again be legally viewable to all who can take Cape tours. I'll let you know when the official release comes out.
Thanx,
Jim