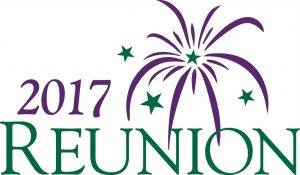 To help us plan for the Reunion, we'd appreciate it if you would complete the following survey.
We recognize that the Reunion is still a long way off and that health, finances, etc. can change between now and then, but would appreciate your best assessment as to whether or not you plan to attend, so that we can plan accordingly.  Thanks for your cooperation!!!
---
Survey Responses
Name

Attending?

Comments

Alfred Soboleski

Yes

Allan Morley

No

My Son Is still Not Recovered From His Sugery
So I will Have to Stay Here In ND
Have A Great Time Everyone


Art Donahue

Yes

My wife and I will probably be staying a few extra days.

bill spitzer

Yes

My wife and I are looking forward to it and catching up with the great friends we made over the years.

Bob Armbruster

Yes

BOB MACCALLUM

Yes

cal collier

Yes

My wife and I plan to attend

Charles "Marty" Martin

Yes

You can bet on it. The only safe bet in Vegas. The last time we were there, Linda was on stage at the Hofbrau House, singing with the German band. I can't wait to see that again.

Cornelius Wood

Yes

It is in my neighborhood of the country.

Dale Evans & Linda Schneider

Yes

Daniel A Tissier & Marcella C

Yes

Hello Max,
We appreciate your dedication to make the Vegas reunion a success. As usual we will have a wonderful time. The Holfbrau Haus is a good choice, good food, good beer,good music and
Wunderbar atmosphere. We were there on
several occasions with Marcella's German club.
Thank you and see You in October 1917
Daniel

Dave Maas

Yes

Ingrid and I look forward to another get-together with the 38th warriors.

David Cooper

Yes

My wife, Carol, and I are both looking forward to the reunion. Thanks for all your trouble setting everything up.

David Dennis

Yes

Wife and I plan on attending.

David Dennis

No

DAVID DERAIN

Yes

David Lewis

Yes

Looking forward to it.

Denny and Judi Gent

No

Sorry, we had to change our plans.

Don & Sue Guthals

Unsure

If we can work out a few travel arrangements we will be there. We won't know for sure until mid May.

donnie cubbage

Yes

Douglas Drews

Yes

Douglas E. Jones

Yes

Attending with my wife, Carolyn B. Jones.

Duane and Martha Robinson

Yes

Felix F. Wylezik

Yes

Frank martinez

Yes

Great to see you and Joe!!

Frank Roales

No

Not going to go to Vegas and stay off-strip

frank Roales

No

Staying at a "off strip" hotel priced more than those on the strip where the action is makes no sense. Not spending money for this.

Fred Horky

No

Sorry, it would be fun but at this stage of life a bit too far for me ....and perhaps a bit TOO MUCH for me. Vegas at my age? A frightening thought.

(As a "plankowner" launch officer with the first Mace crews deployed in 1959, I'm also probably a bit older than most of you guys.)

Best wishes for a great reunion.....

fred paine

Yes

looking forward to it

Gary P. Colsch

Yes

Gene Henderson

Yes

George Demko

Yes

George Glaush

Yes

As always, Carol and I look forward to it. We can drive to this one.

George Joseph Snyder

Yes

George Joseph Snyder

Yes

Steinberg, Flight "A", 1958 to 1961,
Last TM61-C Operational MISSILE SITE, closed September, of 1962!!!

Guy Vanderman

Yes

My wife and I are looking forward to it!! If we are going to get a group rate at the hotel, please give us the group rate booking number so we can get reservations set up soon. Thanks,

Hank & Donna Barlow

Yes

Grand Canyon would be great but not necessary as we would go anyway. Hoover Dam and the t-birds would be great also Hank

Hank & Donna Barlow

Yes

Hanley Brite

Yes

Will not be going on Grand Canyon nor Hoover Dam trips.

Hanley Brite

Yes

Attending some sessions. Will not go on Grand Canyon or Hoover Dam tours.

Hanley Brite

Yes

Harry Gardner

Yes

James (Robbie) Robertson

Yes

James (Robbie) Robertson

Yes

James Caruso

Yes

James Dutcher

Yes

Both my wife, Erika, and I plan to attend. Would love to see Fred Horky and his wife attend!

James H. Bryan

Yes

James Robertson

Yes

Max,
You owe me contact information on Toni.

Jeffrey Schiff

No

Jerry and Peach Yoder

Yes

See everyone in Vegas!

Jerry Brenner

Yes

how close to the strip is the hotel?

Jim and Susan Cagle

Yes

Embassy Suites...Nice...Thanks Max!


John (Jack) Chyle

Yes

Looking forward to a fun time and seeing everyone

John E. Fisher

Yes

John Lucas

Yes

Marion and I are planning to attend.

John Marasi

Yes

JULIAN (ZITO) ESPOSITO

Yes

Me only!
Would like to attend the Grand Canyon Tour (also sending you an e-mail)
Thanks,
Zito

JULIAN (ZITO) ESPOSITO

Yes

. I can't wait to see Marty, joining Linda on stage, at the Hofbrau House, singing with the German band.

Ken Roberts

Yes

Larry Emerson

No

Larry Idleman

Yes

Larry Johnston

Yes

Larry Johnston

Yes

Sandy and I are looking forward to it

Marc Hagan

Yes

Shirley and I look forward to it.

Marion J. Cashiola

Yes

Wife, Nowana will be attending

Mark Mazak

Yes

both wife and I plan on attending

Mark Mazak

Yes

wife and I will be there; dates a bit uncertain at this time

Michael and Carolyn Wilczynski

Yes

Mrs Jerry King - Amy King

Yes

Norbert Mai

Yes

Missed the mini in New Orleans this year. Both my daughters plan on coming with me. Their quote" Well Dad, while you are reminiscing with your OLD friends, we will be drinking and gambling.

Norm Tramba

Yes

Close by, will be there for sure.

Paul Davis Sr

Yes

Paul Davis Sr

Yes

peggy paine

Yes

both fred and i will be there. he was at hahn air base 1960 to 1963 site v ground power.

Randy Doi

Yes

Just me.

Sign me up for the Grand Canyon trip

Randy Doi

Ray Chesney

Yes

reginald zimmerman

Yes

Richard Doyle (Rick)

Yes

We have decided we would rather not spend a full day more or less riding on a bus out there in Nevada, so we won't be going on the Grand Canyon excursion after all.
We would like to visit the dam and dine at the Hofbrauhaus with the Missileers.

Hope we haven't caused any inconvenience for anyone by changing our minds.

Rick and Hilde Doyle

Yes

We enjoyed the reunion in Orlando & activities in 2015. Expect all will be as great this time, too.

Does anyone remember Bill Richardson from back in the early 1960s? He stopped by Vandenberg on his way to the Far Pacific somewhere and we lost touch...

Robert c. suloff

Unsure

I was a member of the Air Police from 1/05/58 until 3/11/60.(Matador) and again from 1/07/64 until 3/05/67 (Mace), a period of just over 5 years of helping secure Sembach Air Base and the Missile Sites.

Robert H Fuelling

Yes

My wife will be coming with me.

Robert L Bolton

Yes

Ingrid and I will be there

Robert valenti

Yes

Roger D Jones

Yes

just left Bitburg 50 yrs ago last month next Oct will be 51.Will see you there Kinkle,Krom,Kennedy,Shoepe,Stevens,Headrick,Burns,Dupont,Witcher,Morrison ETC!!!

Roger St.Germain

No

Too far and probably expensive as well;
But Thank You for all of your efforts and the invite...
I truly wish all of you a great time and hope that if you drive there in your auto that you don't come back in a BUS. "leave the title at home, HA HA HA...

Also My wife "Joyce" is having some health issues at present...

Ron & Sue Lyscik

Unsure

Ron & Sue Lyscik

No

Ronald Boyle

Yes

Russ Reston

Unsure

Max, please let me know if you receive an email containing this 'test' survey submission. Thanks... Russ

Stephen Rozic Jr.

Yes

Ted /Sandra Ebbinga

Yes

Plan on Hoover Dam tour and dinner

Ted/Sandy Ebbinga

Yes

Terrance Bennett

Yes

My wife Sandy and I plan on attending.

Thomas Conrad

Yes

And wife Semach School teacher Phyllis.

Tony Valovich

Yes

With my wife of course. Will the hotel allow rates prior to and after the reunion should we desire to stay longer?

warren bayliss

Yes

my wife susan will also be there, will get reservations soon,thanks.

William Rinker

Yes

Ginni and I are looking forward to seeing old friends and having a good time!

William Simpson

Yes

Vegas baby.