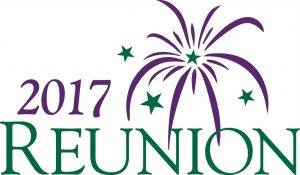 TAC MISSILEERS 2017 REUNION
Embassy Suites by Hilton Las Vegas
October 3rd thru 6th, 2017
Additional Reunion details will be added as they become available.
The Reunion Registration Form can be found at the bottom of this webpage.
Attendees: If you have not already done so, please complete the attendance and activities surveys near the bottom of this webpage.
12/10/2016 – Added hotel booking info / link
3/1/2017 – Added Registration Form
3/8/2017 – Golf outing planned for Oct. 5th
4/6/2017 – Added info about visiting Nellis AFB
4/7/2017 – Added info about Grand Canyon and Hoover Dam Tours
4/13/2017 – Added additional info about the Grand Canyon Tour
6/09/2017 – Added Reunion Itinerary
---
From: Max Butler
Sent: Sunday, October 30, 2016
To: Robert Bolton; Russ Reston; Joe Perkins, Jerry Brenner, David DeRain
Subject: 2017 Las Vegas Reunion
Hello Everyone,
Sure hope everyone is doing well. Joe and I flew out to Las Vegas this past Tue. to "scope" out the city for our reunion. We just returned late Friday night.
While there we had the good fortune to meet up with Bill Simpson who met us at the airport and graciously drove us all around the city and surrounding area every day. Bills efforts really simplified our trip and we owe him a great amount of gratitude. Of course Joe and I treated him to some libations at the hotel every evening between 5&7 pm. Of course this was Happy Hour.
We have contracted with the Embassy Suites on Swenson Street in Las Vegas. The hotel is in close proximity of the strip and other attractions.
Also there is a Hofbrau Haus German restaurant just a block away of which we visited 3 times. We were told the beer is shipped over from Germany every week on a ship, as well as a lot of the food. I am in negotiations with them in the possibility that we may have our banquet at their facility. It would be an easy 1 block walk from the hotel. Stay tuned to our web-site for more info in the very near future.
I will be putting a tour together to the Hoover Dam complex which is only about 30 miles away. Also I'm thinking about the possibility of a Grand Canyon tour. This would be a full day and I haven't made my mind up on this one.
Also Bill, myself and Joe drove out to Nellis AFB to see if the Thunderbirds might be there. They were there, at least their aircraft were. Unfortunately we weren't able to speak with any of the pilots as we wanted to talk with them about the possibility of them putting on a show for our group while we are in Vegas. Bill Simpson is going to do some "follow up" on this issue for us.
As there is so much to do and see in the Las Vegas area, I have decided to add an extra day to this reunion. Instead of beginning on a Wed. and ending on a Friday, the reunion will begin on a Tue. (registration day) and end on Friday. Dates are Oct. 3rd thru 6th. 2017. Weather should be great during this time period.
For our "golfers" one of our other members who lives in the area, has graciously volunteered to "ramrod" a golf outing. More on this as we get closer to the reunion. His name is Robbie Robertson. More on the reunion as we move closer.
Max
---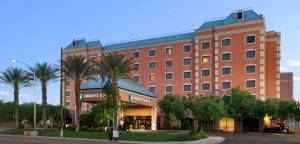 Hotel: Embassy Suites Hotel Las Vegas
4315 Swenson St, Las Vegas, NV 89119
Phone:(702) 795-2800
The rate is $129 per night plus 12% tax (includes complimentary self parking). It is valid for the nights of Oct. 3rd, 4th, 5th and 6th. To make your reservations, using the booking link below.
Please contact Max Butler if any question / problems arise.
Group Name: TAC MISSILEERS
Arrival Date: 03-Oct-2017
Departure Date: 07-Oct-2017
Booking Link: Embassy Suites Las Vegas Booking – TAC Missileers
Note: Shoulder dates (i.e., Oct. 1st, 2nd, Oct. 7th & 8th) can be booked at the same rate by contacting Erik Kangas – Embassy Suites Sales Manager at 702-765-6753.
---
From: Max Butler
Sent: Wednesday, March 8, 2017
To: Russ Reston
Subject: Reunion Golf Outing
Hello Russ,
Regarding our golfers that may want to knock the little white ball around while attending the reunion, the opportunity will be on Thursday Oct. 5th. Robbie Robertson who resides in Vegas is getting everything in place for anyone wanting to play golf. Please add this info to our web-site.
Max
---
From: Max Butler
Date: April 5, 2017
To: Russ Reston
Subject: Nellis AFB
Russ, A few members have expressed an interest of going out to Nellis AFB during the reunion. Bill Simpson, Joe Perkins and I drove out there when we were "scouting" the area back in Sept. 2016. Other than being able to see the Thunderbird aircraft up fairly close, there isn't much there. Had thought about holding our reunion banquet at the officers club but because of the size of the club and a couple of restrictions decided it wouldn't be worth the expense of bus transportation. However, Bill Simpson has once again stepped up to the plate and volunteered to take anyone out to the base that would like to go, keeping in mind there would need to be a limit. I would like to suggest anyone wanting to go, contact Bill. Again there isn't much out there to get excited about. My opinion of course, for whatever its worth.
Max
---
From: Max Butler
Subject: 2017 Reunion Tour Information
Date: April 7, 2017
Just a note to advise everyone where we are on the tours to the Grand Canyon. To date the count is 45 for the Grand Canyon and 42 for the Hoover Dam. As the coaches hold 57 passengers I want to make everyone aware that I may cut the tour off to the Grand Canyon at 57, especially if it looks like we won't come close to filling a second coach.
The Hoover Dam tour won't make much difference if I don't fill a second coach. I can order a smaller coach if I need to go into a second coach.
It would be great if everyone that is thinking of doing these tours would begin to let me know ASAP so I can better do some planning. Thanks to everyone that has already let me know. It is much appreciated. As we all know how time flies, the reunion will be upon us before we know it. I'm really looking forward to seeing and being in everyone's company again. CU at the reunion.
Max
---
From: Max Butler
Subject: Grand Canyon Tour
Date: April 13, 2017
Just a note to advise everyone that may be thinking of going on the Grand Canyon tour that there are only 11 seats left on the 56 passenger tour bus. When this tour is sold out I will have a standby list in case someone should need to cancel. Of course will put another coach on if we can get at least 40 for the 2nd coach. Would appreciate everyone planning on attending the reunion to begin to send their reunion registration forms in. NOTE: EVERYONE WILL NEED TO TAKE A TAXI FROM THE AIRPORT TO THE HOTEL, WHICH IS ONLY ABOUT 2 MILES. THERE IS A FREE SHUTTLE "FROM" THE HOTEL TO THE AIRPORT. The Embassy Suites is on "SWENSON" street.
See y'all soon!
Max
---
Please click on the following link to let us know whether or not you are planning to attend the reunion.
>>> Reunion Attendance Survey <<<
---
Please click on the following link to let us know your preferences about potential reunion activities.
>>> Reunion Activities Survey <<<
---
Reunion Information / Registration
Note: Please complete the Registration Form and mail it to Max Butler (along with payment) at your earliest convenience. Registration Form and payment must be received no later than August 18, 2017.
---