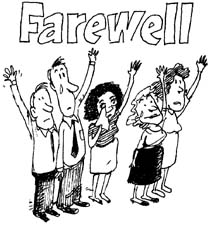 Time flies… Our Farewell Reunion in San Antonio (May 16th, 17th and 18th) is on track and rapidly approaching. We are looking forward to seeing many of you there!
Many folk have not yet completed their Registration Form and sent it to Max Butler. Please help us… complete it and mail it to Max at your earliest convenience.  We need to advise Rio Cibolo Ranch, as soon as possible, how many guests to expect and to also contract the necessary coach transportation service.  To date, we've reserved two coaches but suspect we might need a third.
At latest check, the hotel has advised that all rooms offered at the TAC Missileers nightly rate have been reserved. If you currently have a hotel reservation, but will not be able to attend the Reunion, don't forget to cancel your reservation to avoid a "no show" charge. Please also let Russ Reston know so that your TAC Missileers rate can be made available to someone else.
Thanks for your help!!!