We hope y'all had a great holiday season and wish you all the best in 2023!!!
We are looking forward to seeing many of you at our May 2023 "Farewell Reunion" in San Antonio. To help us finish the necessary preparations, we request that you complete and submit your reunion registration at your earliest convenience.
Thanks for your cooperation!
Registration Form – Please download the registration form, complete the information and mail it to Max Butler with the applicable amount.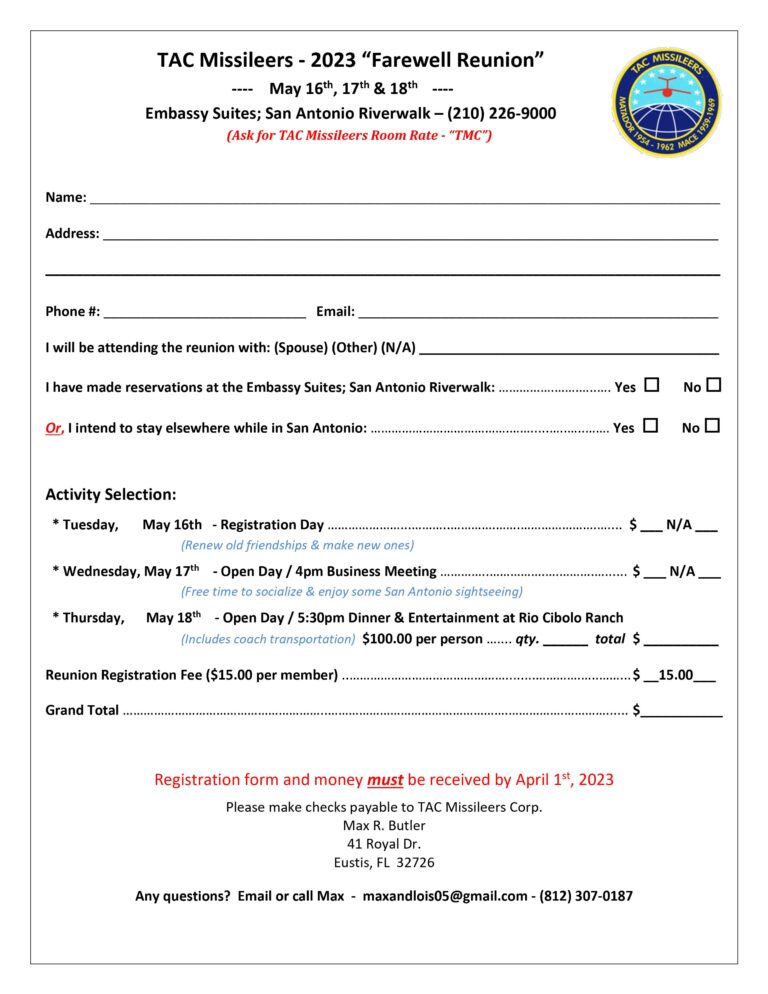 ---
For your info… Here is the reunion itinerary.