---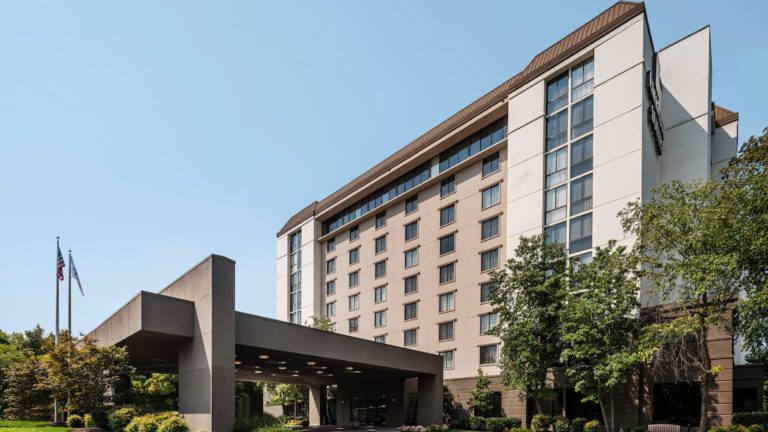 Embassy Suites by Hilton – Nashville Airport
September 20th, 21st, 22nd & 23rd, 2022
March 24, 2022
We have finalized the Reunion data for September.
Tuesday, Sept. 20th – Registration and Welcome
Wednesday, Sept. 21st – Sightsee and check out Nashville and surrounding area
Thursday, Sept. 22nd – U.S. Space and Rocket Center – $60/person (including entry fee and bus transportation)
Friday, Sept. 23rd – Banquet at Embassy Suites ($65/person)
The U.S. Space and Rocket Center is located in Huntsville, Alabama. The bus will arrive at the hotel on Thursday at 7:00 AM, for departure at 7:30 AM. The bus ride to Huntsville will be approximately 2.5 hours. We will spend 4 hours at the Space & Rocket Center. They have a nice cafeteria for lunch. The bus will leave the center at 2:00 PM for the journey back. That will give everyone time to clean up in time for happy hour at the hotel and to socialize on Thursday evening.
Friday at 3:00 PM will be our business meeting and the banquet will start at 6:00 PM.
Jerry Brenner-USAF veteran, 1966-1972
Nuclear Weapons Specialist-Rocket Jockey
TAC Missileers Secretary
Cell phone: 812-453-2738
ps – Be sure to bring your photos and memorabilia to share at the reunion.
---
Reunion Attendees: Please complete the updated Reunion Survey and then download the Reunion Registration form below. Send your completed registration form, along with a check for the applicable amount, to Max Butler. Your form and money must be received by Max no later than August 1st, 2022. Thanks for your cooperation! We are looking forward to seeing you at the reunion!!!
Please note: The previous plan to visit the Indiana Military Museum in Evansville, Indiana has been replaced with the U.S. Space & Rocket Center in Huntsville, Alabama.
The TAC Missileers room rate for the Embassy Suites is $179 / night, plus tax (~ $206.50 / night, after tax).
---
Survey Results
| Name | Submitted | Attending? | Space & Rocket Ctr. | Comments |
| --- | --- | --- | --- | --- |
| Alfred Soboleski | 04-06-2022 | Yes | Yes | Somehow I was never notified of the reunion. Can you insure that I am on the mailing list |
| Art Donahue | 04-02-2022 | Yes | Yes | My wife, Sheila, will also be attending. |
| Bill Simpson | 03-25-2022 | Yes | Yes | |
| Charles | 04-15-2022 | Yes | Yes | |
| Cornelius Wood | 05-22-2022 | | | |
| David Dennis | 04-28-2022 | Yes | No | |
| Donald Wells | 03-25-2022 | Yes | Yes | |
| Ed Sanford | 05-04-2022 | | | |
| Frank Roales | 03-31-2022 | Yes | Yes | |
| FREDERICK WILLIAM PAINE | 04-05-2022 | Yes | No | |
| George Glaush | 04-01-2022 | Yes | Yes | |
| GUY VANDERMAN | 03-24-2022 | Yes | Yes | Looking forward to it! |
| Hank Barlow | 03-30-2022 | Yes | Yes | |
| James D. Lee | 03-25-2022 | No | No | |
| Jerry Brenner | 03-28-2022 | Yes | Yes | Looking forward to the Space & Rocket Center |
| Jim Cagle | 03-24-2022 | Yes | Yes | I presume the riverboat ride or dinner did not work out this time. I am on the fence about the long bus ride, but I am more "yes" than "unsure." |
| John E. Fisher, | 03-25-2022 | Yes | Yes | |
| Joseph Rea | 05-08-2022 | | | |
| Larry Johnston | 03-25-2022 | Unsure | Unsure | Sandy has surgery scheduled in Aug.. Will have to wait and see how it goes |
| Larry Roffelsen | 04-10-2022 | Yes | Unsure | |
| Randy McBride | 03-25-2022 | Unsure | Unsure | |
| Raymond J Pillitteri | 03-25-2022 | Yes | Yes | |
| Richard Johnson | 04-10-2022 | Yes | Yes | Wife will also attend |
| Robert Bolton | 03-25-2022 | Yes | Yes | Thanks for arranging it everything again |
| Robert Valenti | 03-24-2022 | No | No | |
| Roger D Jones | 04-13-2022 | Yes | Unsure | My wife Carol will attend also. |
| Ron Lyscik | 06-10-2022 | No | No | |
| Russ Reston | 03-24-2022 | Yes | Yes | Looking forward to seeing old friends... |
| Tony Valovich | 03-25-2022 | Yes | Unsure | My wife will join me for the reunion. |
| Vern Packard | 03-25-2022 | Yes | Yes | |
| VICTOR GARY SHOEPE | 03-29-2022 | Yes | Yes | |
---
Reunion Schedule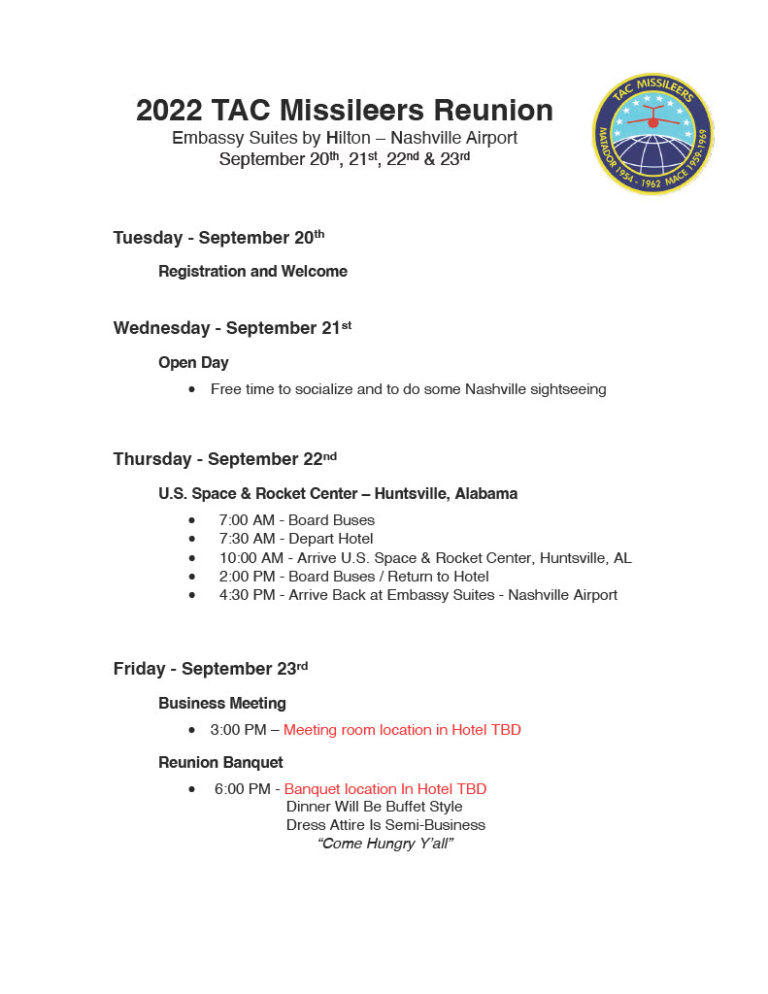 ---
Reunion Registration Form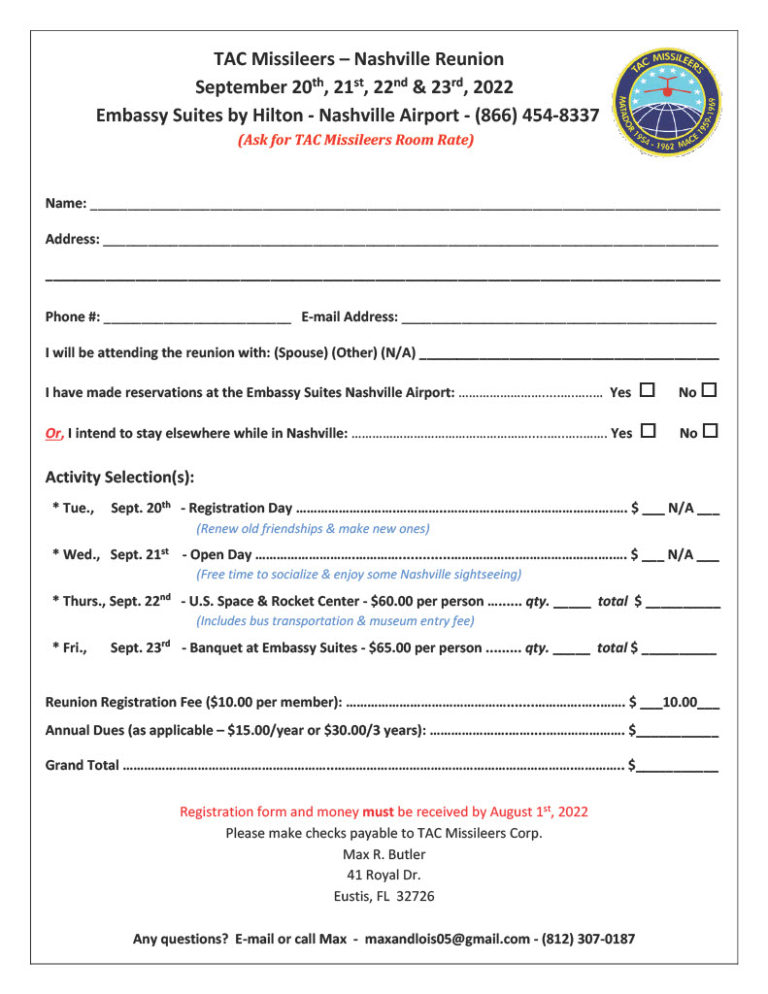 ---