Is there any interest in 3 inch unit patches? If so, please contact Max Butler.
---
From: Max Butler
Subject: 3″ unit patches
Date: July 10, 2018
To: Russ Reston
Hello Russ,
Every once in awhile I get a request for a unit patch in a 3″ size for a hat. Our 4″ patches are too big for hats. I can get the 3″ patches made but it has to be in batches of 40 for each patch in order to get them at a $4.00 price each. The patches that I could have made are the Pioneers 1st PBS, 71st TMS, 585thTMG, 586thTMG, 587thTMG and 38thTMW. If there is enough interest I of course would have them made. Also the 873rd and 874thTMS could be included also. If you would please put this request on our website.
Max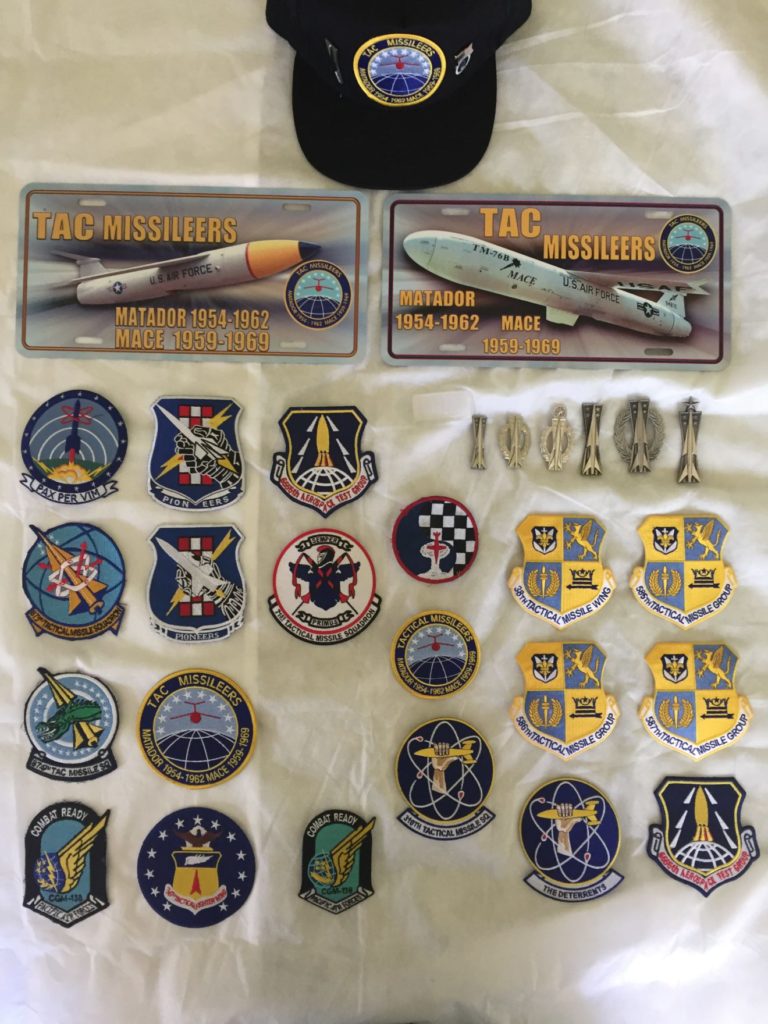 Memorabilia for sale:
patches – $10.00
license plate – $15.00
TAC Missileers Cap – $16.00 (pins not included)
Shipping charges are not included.
To order, please contact:
    Max Butler (maxandlois05@gmail.com)
    41 Royal Dr.
    Eustis, FL 32726
    (812) 307-0187