June 10, 2018
Max Butler has a few TAC Missileers tee shirts and caps available. If you are interested in purchasing one, please contact Max.
Max Butler <maxandlois05@gmail.com>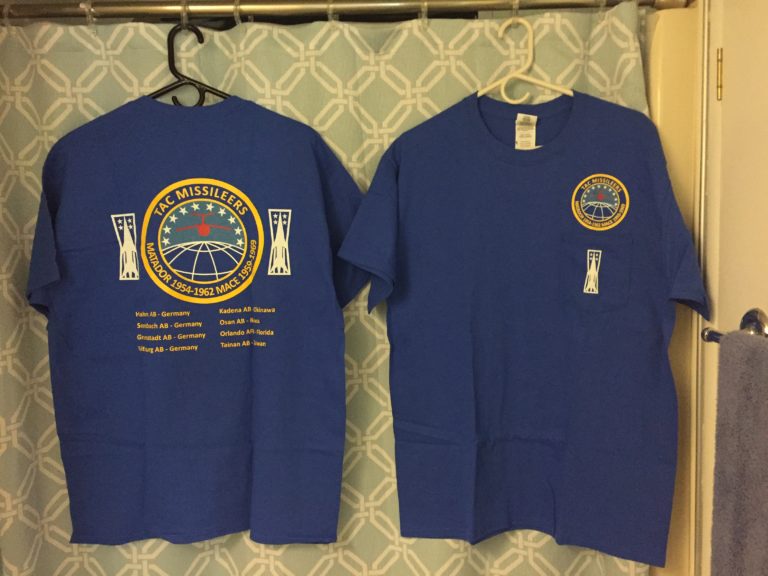 ---
From: Max Butler
Subject: TAC Missileers Tee Shirts (Blue)
Date: June 10, 2018
To: Russ Reston
Hello Russ,
When you get a chance please put a notice on the web-site that I have some blue TAC Missileers tee shirts left over from the Las Vegas reunion that I would like to sell. Price will be $20.00 (+$8 for shipping) for sizes large, X-large and medium. I have 10 size large, 2 size X-large and 8-medium if anyone is interested. Also have 10 black TAC Missileers hats with missile badge and American flag included. Hats are also $20.00 (+$7 for shipping).
Max