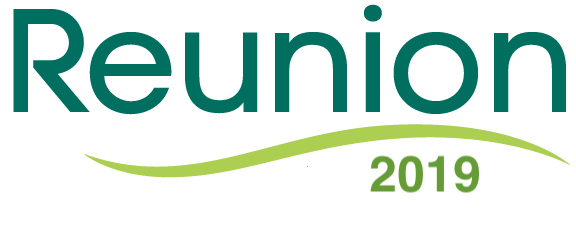 From: Max Butler
Subject: 2019 TAC Missileers Reunion (New Orleans)
Date: May 26, 2018
To: Russ Reston
Russ,
After traveling to New Orleans a couple of weeks ago to "scope" the city out mostly by pounding the pavement and by trolley, I feel I need to let our members know a little about what I found. Please post on our web-site.
First and foremost, it isn't going to be cheap for hotel lodging. I and my sweet wife Lois checked 6 different hotels out. After wearing 6 pairs of shoe's out, just kidding, we decided to go with the Embassy Suites hotel on Julia Street which is in the, what is called the warehouse district. The hotel is pretty well accessable to most attractions and is within walking distance to a lot of them especially the WW11 military museum. It is just about 3-4 blocks from the river walk area and close to lots of restaurants. Also to get on a trolley is about 3 blocks away which is the best and cheapest way to get around the city. Trolley tickets are only $3.00 and are good for all day no matter how many times you change trolleys to travel to a different part of the city. You just need to show your original ticket to the trolley driver.
The hotel does not have an airport shuttle but taxies are readily available everywhere of course. Our taxi was $36.00 to the airport from the hotel. I was told there is a shuttle service company that will pick you up at the hotel but the cost is more than a taxi and you have to call them for a pickup.
If we stay at the Embassy Suites room rates will be $145.00 plus 15.25% tax and a $2.00 per person lodging fee. In other words this computes to $174.00 per night. This is for a 1 king bed room. As usual the Embassy Suites has a fully cooked breakfast every morning and a 2 hour "happy" hour each evening at no charge. I will say of the Embassy Suites we all have stayed in over the years, this one has a great breakfast.
Parking fee's are terrible at $45.00 a night at the hotel and the valet's have to park your car and retrieve it. Its not a fee that the hotel tacks on as the parking companies in the city has this venue locked up. I would say you would be better off to leave your car at home and use the trolleys and taxis if needed if your flying to the reunion.
I would appreciate some feedback from our members regarding their opinions of weather we should go ahead and contract with the Embassy Suites or try to pursue another hotel. I have talked to some of our members that attended a mini reunion a few months ago and stayed at this Embassy Suites. They for the most part were satisfied with the location and enjoyed their stay, By the way the other hotels we checked out did not provide the free breakfast or free happy hour each evening.
The dates for the reunion would be Sept.18th-21st 2019 at this point. Oct. is pretty well booked up in the city due to conventions etc.
Later.
Max