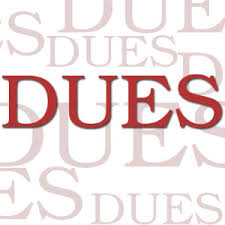 Over the last month, Max has been mailing "dues reminders" to TAC Missileers whose dues are in arrears.  Of the 143 notices sent out beginning January 5th, he has only received 40 responses.
If you received a "dues reminder,"  please continue your TAC Missileers membership by sending Max a check.  Upon receipt, he will send you an updated membership card.
Member dues are $15 for a calendar year or $30 for three calendar years.  This covers both the member and his spouse.
We appreciate your cooperation in keeping your dues up to date.
Please make checks payable to TAC Missileers Corporation.
Dues should be sent to:
Max Butler
41 Royal Dr.
Eustis, FL  32726
(812) 307-0187
maxandlois05@gmail.com
Please contact Max if you have any questions about membership / dues.