From: Max Butler
Subject: Annual Dues
Date: November 20, 2020
Hello Everyone,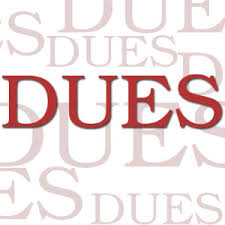 As we are nearing the end of another year I would very much like to start the new year with a clean slate when it comes to members annual dues being caught up. Unfortunately there are quite a few that have allowed their dues to go into arrears. Of course its easy to forget about due's especially when most everyone pays every 3 years instead of annually. If you think you might be in arrears please let me know and I will check it out for you. You would send your dues to me at Max R. Butler, 41 Royal Dr.,  Eustis, Fl  32726. Please make your check out to TAC Missileers Corp. I will send you a new membership card upon receipt of your dues check.     
The 2021 reunion dates in Nashville, TN. have been set for Sept. 21st – 24th 2021. Of course this could change depending on what this Covid virus does. Time will tell. I sincerely hope all our members and their families have been fortunate enough to have not been effected by this awful disease. Take care and stay safe.