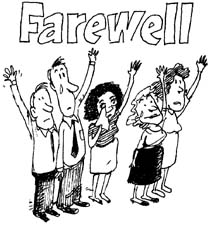 To the TAC Missileers Membership:
Due to the very low interest regarding the 2022 Nashville reunion, the TAC Missileers Officers regretfully deemed it necessary to cancel the reunion. As we are all getting older some of us are beginning to have health issues, including yours truly. Of course these issues impact our ability to be able to travel.
I have a proposal to put forward to the TAC Missileers membership. I propose that we plan a 2023 reunion and call it the TAC Missileers 2023 "Farewell" reunion. It would be our last reunion hence the Farewell term. I think its time to "hang it up" and try to get as many together with one last "hurrah".
I propose having the reunion in San Antonio where most of us began our Air Force life. We had I think the 2013 reunion in San Antonio and it was a great reunion. The Riverwalk area was beautiful with our hotel back door opening adjacent to a riverwalk canal where you could walk out the door and step onto a canal boat.
I especially liked the Friday night banquet being held at the open air club out in the country. The Country Western band was great especially the singer, which of course was me. I guess I did okay as I didn't get any boos or anything thrown at me. It was a night I'll always remember.
I'm thinking of contacting someone on Lackland AFB and asking if we could possibly have our Friday night banquet on base. I think it would be sort of fitting to end our Air Force experience where we started it many years ago. Stay Tuned !!
---
All TAC Missileers – Please complete the "Farewell Reunion" Survey located here –> https://tacmissileers.org/2023-farewell-reunion-survey/
Thanks, Russ