We are trying to determine if a 2023 TAC Missileers "Farewell Reunion" in San Antonio, Texas is feasible e.g., are there enough Missileers that are likely to attend?). The Reunion would be targeted for May 2023, at a hotel along the San Antonio Riverwalk.
We ask that all TAC Missileers respond to this survey so that we know how many Missileers are aware of the tentative reunion and how many are likely to attend. This will greatly facilitate planning.
Many thanks for your cooperation!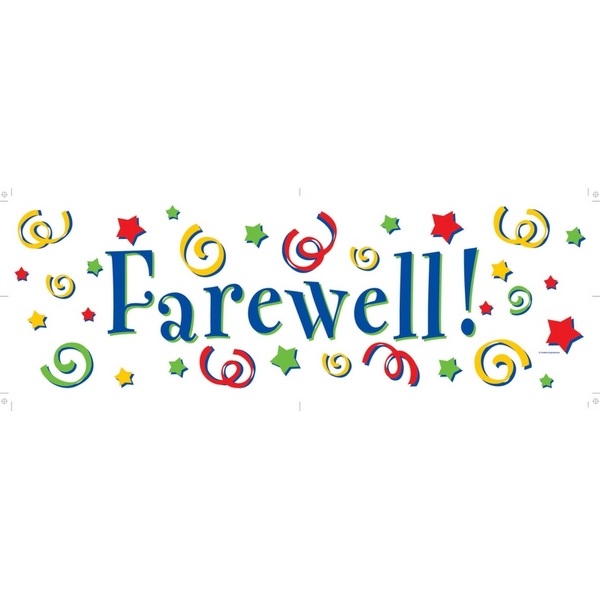 From: Max Butler
Subject: Reunion in San Antonio next May 2023
Date: July 4, 2022
To: Russ Reston
Hello Russ,
Would you please put a questionaire out to the membership asking whom would be interested in holding a reunion in San Antonio around the middle of May 2023. We had our 2013 reunion in San Antonio which was well attended. I've already contacted the hotel sales lady and of course they would love to have us back. 2013 was a great reunion and well attended. The Riverwalk area was just gorgeous. Having our last night banquet out in the country in the open air pavilion was great also.
Max
---
---
Survey Results
Name

Submitted

Likely to Attend?

Comments

A/2C Smith, Leslie T

07-06-2022

No

Alan R Trodus

07-06-2022

No

Being honest, I would not attend.

Alfred Soboleski

07-06-2022

Yes

Allen Doeringer

07-06-2022

Yes

Art Donahue

07-08-2022

Yes

I've been to San Antonio many occasions oven the years. The river walk is a wonderful way to spend an evening.

Bill Simpson

07-06-2022

Yes

Great location.

Bill Waggle

07-06-2022

No

Bill Wannamaker

07-06-2022

Unsure

Cannot commit but will plan on being there.

Bob Bolton

07-06-2022

Yes

Already planning on it. Hoping we get enough to make it a go

Bob Brewster

07-06-2022

Yes

Brian Williams

07-06-2022

Yes

Buck Cashiola

07-06-2022

Yes

Would attend if not sick

Cal collier

07-06-2022

Yes

Great choice of locations.

Carlton Rice

07-05-2022

Unsure

Interested, but can't commit at this time.

Charles Martin

07-06-2022

Yes

We will be there!!!!!

Chuck Kennedy

05-03-2023

Unsure

Having a few health issues right now but I would love to be able to see my old buddies from Bitburg Germany.. We had some good times and left fond memories.

Chuck Scheerschmidt

07-09-2022

Unsure

Health issues possible then but otherwise I'll come.

Cornelius Wood

07-06-2022

Unsure

1 st. TMS Bitburg. 55-57 Don't recognize any names on the list.

curtis berna mckee

07-17-2022

Unsure

I would like to, but my wife health is detreating & so mine I'm 87 now

Daniel A Tissier

07-07-2022

Unsure

Depending on physical health at that time since I will be 90.

Danny Dail

07-06-2022

Yes

Leadell and I will be there

David Chatfield

07-09-2022

Yes

One last hurrah in San Antone sounds good

David Dennis

07-06-2022

Yes

David DeRain

07-06-2022

Unsure

It depends on when in May. The Dayton Ham Radio convention is the 18-21.

David Lee Cooper

07-06-2022

Yes

I think the Farwell reunion is a great idea, and probably very timely since most of us are well into our 80s and health can become a real issue.

David Lewis

07-06-2022

No

Many thanks for all you folks who have done the work for this group for all these years. You all are truly dedicated.
I am currently living in Thailand and will not attend.
Thanks again for all your efforts,
David Lewis

David Maas

07-07-2022

Yes

The youngest of the MACE Missileers is approaching 80 years, for a reasonable number of attendees, it's 2023 or doubtful beyond. Let's do it !

DeanTwidwell

07-08-2022

No

Don Clark

07-06-2022

Yes

Don Wells

07-06-2022

Yes

Hope we can do this.

donnie cubbage

07-06-2022

Yes

plan to yes

Eric Haase 71 TMS A/2c Bitburg

07-06-2022

No

so sorry gang,..money , age , & health conditions ..plus travel by air now is so NASTY !

Frank Hall

07-06-2022

Yes

Covid has been so disruptive and people are just beginning to travel again. the San Antonio reunion will hopefully show us if there is still enough interest.

Frank martinez

07-06-2022

Yes

Frederick P Horky

07-06-2022

No

Sorry, but travel of about any distance just isn't in the cards for either my wife or myself. Fred

Frederick W Paine

07-06-2022

Yes

Garland France

07-06-2022

No

Regretfully, I am no longer able to make trips like this.

Gene Henderson

07-08-2022

Unsure

George Deuce Demko

07-30-2022

Yes

George Glaush

07-06-2022

Yes

George Mindling

07-09-2022

No

I'm afraid of going from red diagonal to a red X. Sorry, I think I've got enough going for one last trip to Germany next month but I'm not sure about another reunion, unless it's on a cruise ship, then my wife will make me go. George

Gordon Fisk

07-06-2022

No

Gregory Hicks

07-06-2022

No

Guild Fetridge

07-06-2022

No

GUY VANDERMAN

07-06-2022

Yes

Used to visit the San Antonio AFMC Depot when I was assigned to AFMC Headquarters. Nice place to visit.

Hank Barlow

07-06-2022

Yes

Great Idea. San Antonio was one of best. Would like to have it at the same hotel. Great river walk access

Hanley Brite

07-06-2022

Unsure

Interested but cannot commit right now.

Harold Deason

07-06-2022

No

Two for to travel at my age (89) thanks and have fun, I will be their in spirit.



Howard Lembke

07-06-2022

No

Howard Spery

07-07-2022

No

Health poor.

James B Caruso

07-06-2022

Yes

Yes, but I'd like it better if you called it the "first" Farewell Reunion. I am hoping the lack of participation this year is largely due to the lingering covid phenomenon. If we have a good turnout in San Antonio it may be the beginning of a new stretch of reunions. My fingers are crossed for an end to mysteriously appearing viruses.

Old missileers never die they just keep on keeping on. This is not to make light of any of our members who are suffering from grave illnesses or diseases. We hold them always in our heartfelt prayers.

I am a Johnny-come-lately to these reunions and hope to see many more while I'm still a young man.? I'm sure there are others who feel the same.

James Garner

07-16-2022

Yes

James Murray

07-06-2022

No

Jerry M Yoder

07-07-2022

Yes

Jim Cagle

07-07-2022

Yes

Susan and I loved San Antonio the first time. Absolutely would be there for a second time!

Jim Larimer

07-06-2022

Unsure

Thanks, I am interested but not sure about health issues allowing us to attend.
Jim

Joe Andrew

07-06-2022

No

Joe Piacentino

07-06-2022

Unsure

Health issues would probably prevent me from attending.


John Downs

07-06-2022

Unsure

If I don't get this cancer under control I won't be going anywhere. I'll know more by January.

John Fisher

07-06-2022

Yes

John Marasi

07-06-2022

Yes

LETS GO!!

John Wood

07-06-2022

Unsure

I have looked over the lists of attendees for a number of years now looking for some familiar ones. Unfortunately, I have yet to see anyone I served with on any of the lists so, unless that changes for the prospective 2023 farewell reunion, I don't see a reason to attend a "reunion" of people I have never met.
That said, I wish you well and sincerely hope you have a successful farewell reunion.

Johnny Brezina

07-07-2022

Unsure

Cannot commit at this time, however, would love to attend if possible.

Ken Roberts

07-27-2022

Yes

KENNETH COLLINGWOOD

07-15-2022

Yes

A few health issues that I must be concerned with, but I would love to attend.

Kenneth Knapp

07-07-2022

Yes

Sounds great.. Missed last San Antonio..


Kent

07-06-2022

No

Sorry I have never been able to attend. Thanks for the effort you have put into this for all these years

Kent Washburn

LARRY HAVEMANN

07-06-2022

Unsure

Currently under Cancer Treatment - future unknown!

Larry Johnston

07-05-2022

Yes

Larry Roffelsen

07-13-2022

Yes

Look forward to seeing everyone...

Larry Shpley

07-20-2022

Yes

Depending on my health in May 2023. Recovering from a stroke

Lee Berkes

07-07-2022

No

I've grown old. I spent last night controlling a shot from my Shanical site in a Florida pasture. I hated waking. How I wish I still had the energy to attend your reunion. Good things to all. Lee

leon slusher

07-06-2022

No

My wife past away in may and I do not feel like traveling at this time.

Marc Hagan

07-05-2022

Yes

Michael Fedrick

07-06-2022

Yes

This is close to home for me.

Michael P Brashear

08-09-2022

Yes

Michael Wilczynski

07-20-2022

Yes

MIKE ALEXANDER

07-06-2022

Yes

Depends on my health at the time.

Mr. Franklin Carl Weinkauf

07-06-2022

Yes

If this is a 'Farwell' reunion I will be there!!

Norman A Tramba

07-06-2022

Yes

Norman Trudell

07-06-2022

Yes

Ray Asik

07-06-2022

Unsure

Leaning more to not attending.

Ray Chesney

07-06-2022

Yes

Raymond J Pillitteri

07-06-2022

Yes

Richard Johnson

07-06-2022

Yes

Great month to go there

Robert Cornell

07-11-2022

No

May, June in San Antonio...? Did that once, too HOT, not again thank you.

Robert Goering

07-06-2022

No

Robert Kutulis

07-06-2022

Yes

Will be there. Can't wait to see the 887th gang.

Robert Scott

07-15-2022

Unsure

We would like to attend but will have to make some arrangements for the care of our Great Grand children who live with us.

Roger D Jones

07-07-2022

Yes

also my wife Carol

Ron Lyscik

07-06-2022

Unsure

Definitely interested.

Ron Wiatrowski "Ski"

07-25-2022

No

I'd love to have one last hurrah with my AF Bro's from 887th TMS but I don't think it will be possible. Yesterday I was 50 but when I woke up today and I was 80 plus with all kinds of problems. Let me know the time and date for our last "Prost"! Ski

Ronald Brown

07-06-2022

Yes

Russ Reston

07-05-2022

Yes

Looking forward to it! ?

Ted & Sandy Ebbinga

07-09-2022

Unsure

The brain says "yes", but the health issues say "no".

TED JARVI

07-07-2022

Yes

Thomas & Phyllis Conrad

07-06-2022

Yes

Phyllis & I are looking forward to the reunion!?

Tony & Linda Valovich

07-06-2022

Yes

Whenever it is, we will be there.

Vern Packard

07-06-2022

Yes

victor shoepe

07-06-2022

Yes

William C. McLearran

07-06-2022

Yes

William E. "Ed" Holbert

07-06-2022

Yes

Sorry about this year's reunion. Facing possible surgery so was waiting till the last minute to see if we could make it.

William F Rinker

07-07-2022

Unsure

Ginni and I plan to attend if our heath allows. Right now we have some issues. A big THANK YOU to the board and all they've done for us