TAC Missileers have been invited to join the Barksdale AFB Missileers at their 2020 Wright Patterson Reunion – September 14th – 18th. This is a great opportunity to visit the National Museum of the US Air Force.
Correction: The 2020 Reunion at Wright Patterson is being held by the Airborne Missile Maintenance Squadron (AMMS) Group, not Barksdale AFB Missileers.
"We are not the Barksdale Missile Guys although some of us were stationed at Barksdale at one time or another.  We are the AMMS Group in total Airborne Missile Maintenance Squadron although we have had a few B-52 personnel attend at times too.  We also include the 100 AMMS, the Drone guys from back in the Viet Nam era, which I was a part of too but they haven't participated in our reunions in the past – they have had their own reunion. We usually have personnel from 10 or so different bases come to the reunion and many of us were at multiple bases. "
Bill Jackson
2020 AMMS Reunion Committee Chairman
Please contact Max Butler if you are interested in attending. (See additional information from Bill Jackson about the AMMS Reunion at the bottom of this web page.)
---
From: Max Butler
Subject: Joining Barksdale Missileers at Wright Pat reunion on Sept. 14th-18th, 2020
Date: November 15, 2019
To: Russ Reston
Russ, Please put something on our website regarding our members being invited to join some Barksdale Missileers for a reunion at Wright Pat next Sept. 14th-18th. The reunion will be held at the Hope Hotel & Richard C. Holbrook Conf. Ctr. at Wright Pat. (Can stay at off base hotel if desired.) There were some of our members that voted at Newport News to hold our 2021 reunion at Wright Pat. This would be an ideal opportunity for those members to visit Wright Pat. I need a response from any of our members that might be interested in joining the Barksdale Missileer group next Sept.14-18th. I will be in attendance at the reunion along with a couple of others of our group at this point. Max
ps – The missiles that these guys were associated with were the Hound Dogs that were carried on the B-52's. In the past they had their reunions on the base at Barksdale but decided to venture out this time to Wright Pat.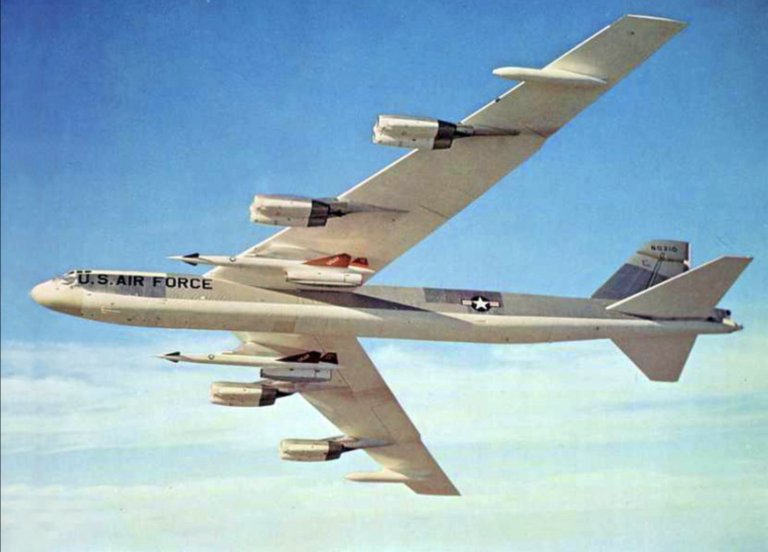 ---
From: Bill Jackson
Subject: Dayton Info
Date: November 25, 2019
To: Max Butler / Russ Reston
Missileers, Sorry, I don't remember if I have sent this info to you or not so it may be a duplicate. If so, I am sure you know what to do with it and if not, I hope you find I useful. Bill
Fellow Missileers, I am just sending out a save the date notice for the bi-annual AMMS Reunion. All the reservations are made for the reunion to take place at the Hope Hotel & Richard C. Holbrook Conference Center, 10823 Chidlaw Road, Building #823, Area A Gate 12A, Wright-Patterson AFB, Ohio 45433-5000. It will be held from September 14 thru September 18, 2020. I hope the early fall dates will help out the northern tier guys in their travels. You can make your reservations at any time and actually, I would prefer that you make them as early as possible. Since this is our first time to venture away from Barksdale, I am not sure of how many we will have in attendance. The hotel reservation number is (937) 879-2696. I hope with all the Air and Flight history that is available in the Dayton area we get a good showing. We have 30 rooms reserved in our block of rooms but if needed we can increase that number at any time on an available basis. So, the earlier we know that we will need to increase that number, the more likely we will be able to get them.
The activities planned for the week will include, pretty much keeping the format of prior reunions, First day, registration and get together at Hospitality room; second day, activities at local venue, National Museum of the Air Force; third day return to Museum and picnic; fourth day, activity at local venue during the day which is still in planning and that evening the banquet at Conference Center; then on Friday group breakfast, checkout of hotel and departure. There is a Casino in the local Area for anyone who misses that from the Boomtown Venue, but I did not check it out. I will be sending out the reservation form in the spring with full agenda but as I mentioned above you can make your hotel reservations at any time now. The hotel rate is a little higher than we have had at past reunions but it does include a breakfast buffet each day. The hotel is on the Air Force Base, but they have rerouted the fencing to the back side of the hotel area so that now you can access the hotel without going through the base security gate. As you turn into the base at Gate 12A take an immediate right turn into the Hotel Parking Area. You will approach the back of the Hotel – the Conference Center where the Reunion activities will take place. Continue around the Hotel to the far side, the front of the Hotel, for check-in. Again, we are still in the planning stage for the activities, but I hope you all put this on your calendar and plan to be there. Dayton is like the Air Force Garden of Eden. There is so much Air and Space venues there that I am sure, if we decide, we could plan for several more reunions there. I have attached a few photos of the hotel to give you an idea of what to expect. They are low-resolution so that I could attach a few of them, but you should be able to get the idea. I will also be putting them along with a Save the Date Announcement on the website.
The hotel is a Government Building. It is not five star hotel with a lot of amenities but it is clean and comfortable and has mini-fridge and microwave in room. It has a Laundromat, Exercise room, ATM, Mini-Business Center with computer access, Mini-Store with snacks, and Restaurant/Lounge with craft beer, pool table and darts. I did not check out other hotel/motels in the area but if you would like to do that and still come to the reunion, you are more than welcome to do so. Lastly, I am working on a very exciting event at the reunion. I don't want to divulge the details until I find out if I can make this happen, but I promise you, you will totally be proud of your participation in this event. How is that for a cliffhanger? I will be getting back to you as soon as I am sure we can put this event together.
If you have any questions, concerns or comments, please feel to contact me by phone or email. I will do the best I can to make you comfortable in knowing that this reunion will be truly memorable.
Bill Jackson BILJACK@SBCGLOBAL.NET
2020 AMMS Reunion Committee Chairman
765 Trails End Circle
Hurst, TX 76054-6020
Home: (817) 656-0352
Cell: (817) 266-3270