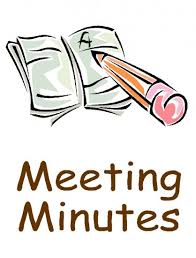 The Business Meeting Minutes for the 2019 Reunion in Newport News, VA have been posted on the website. They can be found here.
Note: The Minutes are password protected. The password is the same one as used for previous minutes and newsletters. Please contact Jerry Brenner or Max Butler if you need password assistance.
---
From: Jerry Brenner
Subject: Business Meeting Minutes
Date: September 26, 2019
To: Russ Reston
Cc: Max Butler, Guy Vanderman
Another great reunion and a lot of old reacquaintances and new ones.   I have finally typed up the minutes and here they are. 
See you all at the next reunion, Lord willing.
Jerry Brenner-USAF veteran, 1966-1970
Nuclear Weapons Specialist-Rocket Jockey
Quartermaster, RVMC