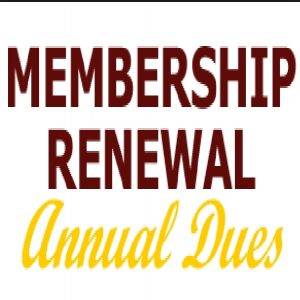 From: Max Butler <maxandlois05@gmail.com>
Subject: Expired Dues
Date: May 8, 2017
Hello TAC Missileers,
After going over our membership roster of 388 members, I have unfortunately noticed we have 125 members that have let their due's slip into arrears.
I of course realize this is easy to do, especially for those members that pay their due's on a 3 year basis. I'm requesting members contact me if you think you may be arrears.
Due's are still $15.00 annually with the option of 3 years for $30.00 still in effect, which saves you $15.00.
Please send due's to me at:
Max R. Butler
41 Royal Dr.
Eustis, Fl. 32726
Please make checks out to TAC Missileers Corp. I will send new membership cards reflecting the years everyone requests.
The Las Vegas reunion is fast approaching with 49 members having sent their registration forms in. Hoover Dam tour has gone into a 2nd tour coach after the 1st coach filled with 56 passengers. At present another 14 individuals have reserved their seats for the Hoover Dam tour on the 2nd coach.
Grand Canyon tour has 1 seat left if everyone that signed up via the web-site survey follows thru. 23 individuals have not sent their tour money in at this date.
Tee shirt production will be starting next week. NOTE: Shirts can be ordered with a pocket and still have the missile insignia on the pocket. These shirts will be $45.00.
Shirts without a pocket will be $37.00 but will also have the missile insignia where the pocket should be.
Those that have already ordered a shirt and want to change to a pocket shirt, please let me know ASAP. Wives of course are welcome to order shirts also. Please specify if you would like a regular shirt or a shirt for a lady. Also the size, of course. Its going to be a great reunion, especially with a lot of us "advertising" this great organization of TAC Missileers. 147 days until the reunion. CU there.
Max Butler <maxandlois05@gmail.com>
---
Note: Please do not reply to this news item.  Please send your response directly to Max at maxandlois05@gmail.com.