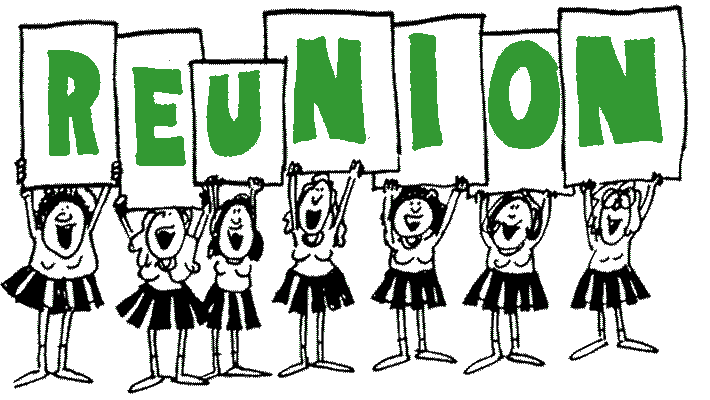 Our thanks to everyone who has made their hotel reservations and / or responded to the surveys about where to have the reunion "banquet". We're confident that it is going to be a fun / enjoyable Reunion. We can't wait to see y'all in San Antonio. Here's the latest info…
Hotel Info:
Based on the disappointing lack of interest in the 2022 Nashville Reunion, we were very hesitant about how many rooms to reserve for the 2023 "Farewell Reunion". Per our hotel contract, TAC Missileers Corp is responsible to pay for any rooms that fall below the contracted requirement. So, to be prudent, we chose 50, hoping this would be achievable. Y'all have responded so positively by making your early hotel reservations that we've been able to renegotiate with Embassy Suites to add an additional 10 rooms. But, they have advised they will not make any additional rooms available at this rate. Net, if you haven't already made your reservations, you may wish to make your hotel reservations ASAP before the TAC Missileers rate ($169 +tax / night) becomes unavailable. Not many rooms remain available at this rate and the Embassy Suites regular nightly rate for the Reunion dates is currently over $200 per night.
To make your hotel reservations:
For reservations via telephone, call 800-362-2779 and reference group booking code (TMC) in order to receive the group rate – May 16th, 17th and 18th, 2023. (ask for "TAC" if they can't find "TMC")
Or book online with the group rate by following this link: https://www.hilton.com/en/book/reservation/deeplink/?ctyhocn=SATESES&groupCode=CESTMC&arrivaldate=2023-05-16&departuredate=2023-05-19&flexibleDates=true&cid=OM,WW,HILTONLINK,EN,DirectLink&fromId=HILTONLINKDIRECT
There is no charge to make your reservations and they can be canceled anytime before May 5th, 2023 without penalty.
FYI – Like all San Antonio downtown hotels, Embassy Suites parking is expensive – It's valet only; $39 / night (includes in / out privileges).
There currently is no airport shuttle service offered at the San Antonio Airport. Taxi service, Lyft and Uber are available. Taxi service from the airport to the hotel is approximately $30 to $35. Lyft and Uber are approximately $25 to $30. It is an 8 to 10 minute ride.
"Banquet" Info
Based on the results of the "banquet" surveys posted earlier on the website, Rio Cibolo Ranch was the most popular choice. (We had a great time there in 2013).
We've contracted with them for fun evening. We'll leave the hotel on Thursday, May 18, 2023, at 5:30pm, via coaches for a 30 minute ride to Rio Cibolo Ranch. We'll have a fun evening and at 9:00pm, we'll re-board the coaches for return to the hotel.
MENU
ENTREE (served 6:30pm – 7:30pm)

The Western Round-Up: Slow smoked Beef Brisket and smoked Chicken Quarters (Dark/White), served with tangy potato salad, crisp coleslaw, ranch beans with onions and special sauce, all the condiments, barbecue sauce and freshly baked Ranch rolls.

DESSERT

Assorted Country Cobblers (Blackberry, Peach, Cherry and Apple) served with Vanilla Ice Cream

BEVERAGES

Unlimited Iced Tea, Lemonade, Coffee and Water
Cash Bar – Draft beer, domestic and import canned beer, house wines, Rio Ritas (margaritas on the rocks), premium and well mixed drinks, and sodas
ENTERTAINMENT
Live Music – Cactus Country Trio plus award winning fiddler
Trick Roper/Cowboy Comedian
The Wrangler Game Room: Texas sized game room, which includes pool, ping-pong, and sawdust shuffleboard
Miscellaneous Games: Horseshoe Pitching, Corn Hole and Basketball
Reunion Schedule
See this link >>> Tentative Reunion Schedule
Reunion Registration
The Reunion Registration Form can be found here.
Questions?
If you have any questions, please contact Max Butler or Russ Reston.
Status Updates: